Looking to increase sales, raise awareness of your services, and stand apart from competitors? You're in the right place.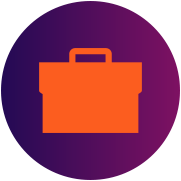 Greetings, business owners and marketing professionals. We know you're working hard every day to grow your company, but you can't do it alone. You need an experienced partner who understands how to create client-focused branding and marketing communications that connect with audiences and drive results.
Questions for you:
Is your vertical being viewed as a commodity?
Do your audiences understand why you're different and more desirable than your competitors?
Is your message getting lost in the crowd?
If you think your company's brand or marketing efforts can be improved, there's a great chance we can help.
From comprehensive brand identities and websites, to sales collateral and social campaigns, we provide the full spectrum of creative services B2B companies need to meet—and exceed—their goals for success.
Learn more about our services: